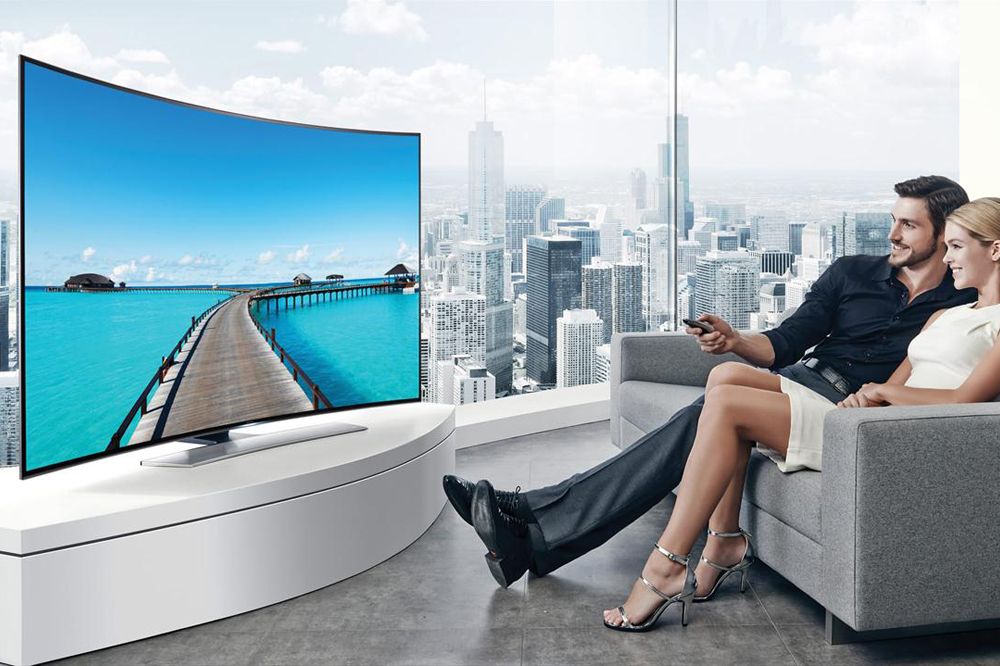 Samsung L.E.D. Television
As part of our effort to help customers reduce their energy consumption, we have partnered with Samsung's televisions wholesaler in Luxembourg.

Why?
The LED / Samsung 3D Televisions have been selected by www.oekotopten.lu for their low energy consumption during use or in stand-by mode but also for their high performance and exceptional image quality. We want Eida customers to benefit from a discounted price to acquire this device.


Customer who order their TV set with us, will receive the Samsung L.E.D. TV at a discounted price!
Samsung LED
television

benefits :
LED technology and 3D will offer an outstanding picture quality
Reduced energy consumption
Frame & material can be recycled
Mercury-free backlight
Lead-free joints
Known Samsung quality
A
L.E.D. TV

which helps make savings!

Take for example a classic 80cm TV which consumes 140 watts compared to a new 102cm LED TV which equally consumes around 50 Watts.
This represents a 65% saving based on 3 hours a day usage.

Eida

Services:

Do you need help moving or mounting your new Samsung TV?.
We can arrange for your TV to be delivered to your home
We offer to install your TV for you.
We offer to connect your TV to your multi media devices (blu-ray, DVD, Hifi)
We show you how it works
And more!
Please contact us if you have any questions including prices and discounts:
This email address is being protected from spambots. You need JavaScript enabled to view it.

26 47 47
One of our staff will be happy to help