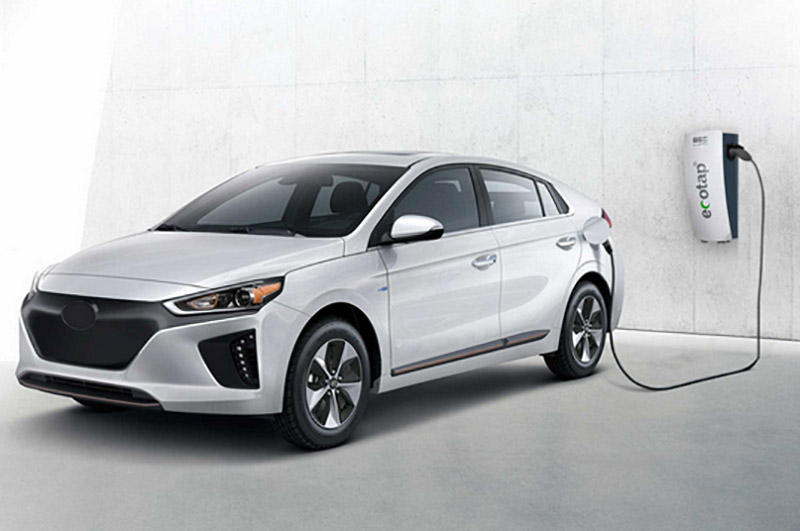 Charging points for electric cars
Eida offers you charging points for electric cars suitable to your electric vehicle and to your electric installation.
The Ecotap charging points provide a smart, safe and convenient electrical charging. They are weatherproof and compatible with all electric car brands and provide the best quality-price connection. Capable of charging up to 22 kW, these charging points are the best choice to charge your car quickly and safely.
Benefits of these charging points :
Up to 8 times faster than a standard wall outlet
Suitable for current and future cars
Certified safety
Connected online – possible to view the charges at any time (Model Type: Pole Dual)
Smart charging
Compatible with Chargy - possible to use your Chargy card for this charging point (Model Type: Pole Dual)
Features : we have all types of charging points that will match your requests for home, professional or for networking use :
Ecotap Homebox : Easy to use charging point on the wall with one electrical outlet from 3,5kW to 22kW
Ecotap Pole Dual : Standing smart charging point with 2 electrical outlets from 3,5kW to 22kW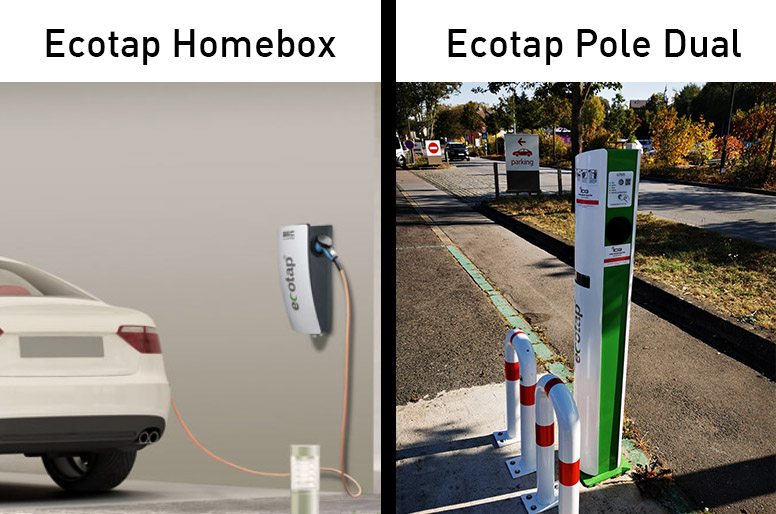 According to your electric connection and the configuration of your charging point, you can get the following powers :
1 Phase 16 A in 230V : 3.6 kW
3 Phases 16 A in 400V : 11 kW
1 Phase 32 A in 230 V : 7.2 kW
3 Phases 32 A in 400 V : 22 kW
To connect your car to the station : the cable
That is why we can also provide all cables that exist on the market to connect and charge at best your electric or plug-in hybrid vehicle.
Type 1 to Type 2
Type 2 to Type 2 in 16A or 32A
Adapter for standard power outlet
Etc...
Further information is available on the internet site of the manufacturer ecotap.nl
To get all the references, prices or make an order, please contact us :
This email address is being protected from spambots. You need JavaScript enabled to view it.

26 47 47
Our expert will be pleased to guide you and help you to choose the most suitable charging point according to your needs.